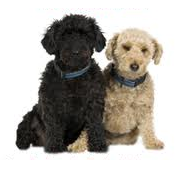 Dog Licenses are required in Cecil County.  We have been informed that we will not be selling licenses for the upcoming year.  2017 Licenses should be available at this time and should be purchased between now and December 31st.  To obtain a license for your dog, please contact animal control at 410-441-2040.  They are located at 3280 Augustine Herman Highway, Elkton MD 21921 (Rte 213 towards Chesapeake City)  Their hours of operation are:
Monday, Closed
Tuesday,  Noon – 5:30 PM
Wednesday, Noon – 7:00 PM
Thursday, Noon – 5:30 PM
Friday, Noon-5:30
Saturday, 10AM – 4PM
Sunday, Noon -3:00 PM
The Cecil County website has more information at www.ccgov.org/government/finance/dog-licensing .  While it still says that they will be available here in Town Hall, we have been informed that this information is incorrect for the upcoming year.